We offer a range of services to help you connect with your body, be it to relax, strengthen, rehabilitate, or to stabilise body weight. We apply our broad range of knowledge and experience to tailor sessions to your wants and needs. Our private and group sessions offer a combination of several movement modalities to give you optimal benefit from the time that you put aside for your wellness. This includes Yoga (Vinyasa, Yin, Restorative, Aerial, Ashtanga), Pilates, weight and aerobic training, rehabilitative exercises and innovative use of props.
We also offer massage, reflexology, injury and movement rehabilitation, and nutrition consultations. We are proudly affiliated with the yoga training school, the Wellness Connection, in Hout Bay.
The teachers
Celeste de Bruyn
My approach to yoga is one of playfulness and lightness, and of letting go of any seriousness, strain, or competitiveness that hinders the development and evolution of your yoga practise. The balance, peace, and harmony that comes with a regular yoga practise has been invaluable in my own life, and I wish to pass that on to all of those whom I have the pleasure of teaching.
Find out more about Celeste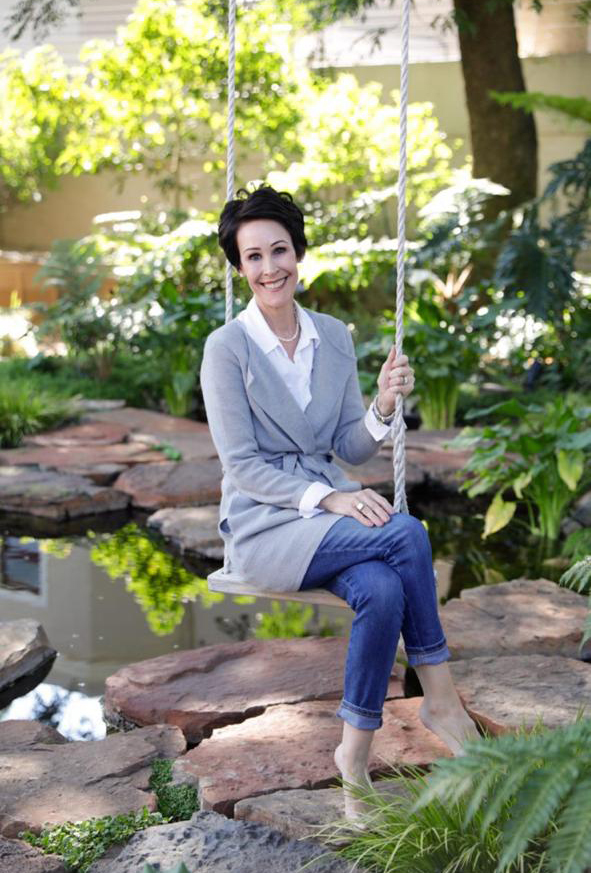 Janine Parker
Janine studied at Wits, where she qualified as an advanced Aesthetician, specializing in Aromatherapy, Reflexology and Sports Massage. Not only has she worked as a Doula, volunteering her time and passion at the Hilbrow maternity unit delivering babies, she has qualified to be a Yoga Instructor through The Wellness Connection. Her Yoga qualification is certified internationally with the Yoga Alliance.
Find out more about Janine
The studio
The new MoveMe Mind Body studio is located in Bryanston, in a beautiful and serene setting in nature, surrounded by water, trees, a stunning garden, and all the tranquillity that goes with it.
More about our services
Yoga aids in relaxation, mind-body connection, flexibility and strength, while Pilates focusses more on core strength and general fitness. Both yoga and Pilates emphasise maintaining proper alignment and technique.
Massage offers another aspect of relaxation, focussing on releasing tight or sore muscles, or a full body and mind unwinding session.
Mindful nutrition consultations aim to connect your mind with your body to ease food anxiety, to improve body image, and stabalise body weight.